Home
/ A Conference for All? Travel Ban Threatens IAC 2012
A Conference for All? Travel Ban Threatens IAC 2012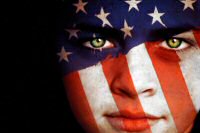 Who's really welcome at IAC 2012?
With the 2010 International AIDS Conference barely a month behind us, controversy is already brewing over who will -- and won't -- be able to attend the conference when it hits Washington, D.C. in 2012.
At the closing of this year's conference, President Obama delivered an enthusiastic video message, welcoming "all" delegates to the capital in 2012. In reality, however, strict U.S. travel regulations ban two groups heavily impacted by HIV -- sex workers and drugs users. The restrictions, if left unchanged, threaten the conference's efficacy as a forum for all, further disenfranchising two of the major populations it claims to serve.
Year of publication:
2010
Tweets
Court-based research: collaborating with the justice system to enhance STI services for vulnerable women in the US http://t.co/3vEaFQVO

The fractal queerness of non-heteronormative migrant #sexworkers in the UK by Nick Mae http://t.co/X7oGFeDI

'only 31% of the sample of indirect sex workers reported having been engaged in commercial sex in the last 12 months'
Subscribe
Subscribe to the PLRI Newsletter.